NEW YORK, June 17, 2019 (GLOBE NEWSWIRE) — via OTC PR WIRE — GenTech Holdings, Inc. (OTCMKTS: GTEH) ("GenTech" or the "Company"), an emerging leader in the high-end CBD food and drinks marketplace, is thrilled to announce the signing of a 36-month lease for the inaugural location of the Company's "The Healthy Leaf" high-end CBD-infusion café chain.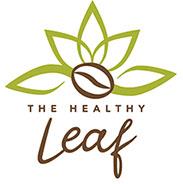 The property is located on Church Street in beautiful downtown Montclair, New Jersey, an upscale town in Essex County, roughly eleven miles to the west of Manhattan. Click here for video footage of the area.
"The location is picture perfect for the Healthy Leaf launch," stated GenTech CEO, David Lovatt. "The local demographics, foot traffic, and regional placement all match up with a best-case scenario. This area is absolutely packed with the life and vibrancy of a successful, progressive crowd. And the property itself is a dream come true."
The property has an interior space of 1000 square feet, a large outside patio seating area, permissions allowing for acoustic band entertainment, and an architectural form factor that will allow for a refitting and design process consistent with the Company's essential vision for a CBD-infusion café.
Montclair Township is home to an upscale population in excess of forty thousand, a progressive cultural tone, a median annual income more than double the national average at over $130k, and extremely strong regional foot traffic, particularly through the area where the Company's leased property resides. In addition, 35% of the Montclair population is between 35 and 54 years old, which is consistent with strong consumer activity.
"We plan to completely refit the interior to match our high-end marketing and branding strategy," continued Mr. Lovatt. "We also plan to have live acoustic music on evenings and weekends to take full advantage of the atmosphere and character of this spectacular location. A designer is being contracted now to get the final steps underway. We will strive to keep shareholders updated as we progress toward our inaugural grand opening, and as we continue our search for subsequent locations."
To view the leased location on Google Maps, please click here.
About GenTech Holdings, Inc.
GenTech Holdings, Inc. is a publicly traded company under the symbol GTEH. The company is creating a national chain of Hemp Centric Coffee Shop Retail Spaces where patrons can relax, drink CBD infused Teas and Coffees, try various own-brand products and experience holistic education and classes. The company is also building an extensive outreach program working with medical practitioners across the country in their own locations to educate their patients and increase awareness of the benefits of THC free CBD Products. All of this is offered under the brand 'The Healthy Leaf'.
Forward-Looking Statements
This press release may contain forward-looking statements, including information about management's view of GenTech, Inc.'s future expectations, plans and prospects. In particular, when used in the preceding discussion, the words "believes," "expects," "intends," "plans," "anticipates," or "may," and similar conditional expressions are intended to identify forward-looking statements. Any statements made in this news release other than those of historical fact, about an action, event or development, are forward-looking statements. These statements involve known and unknown risks, uncertainties and other factors, which may cause the results of GenTech, its subsidiaries and concepts to be materially different than those expressed or implied in such statements. Unknown or unpredictable factors also could have material adverse effects on GenTech's future results. The forward-looking statements included in this press release are made only as of the date hereof. GenTech cannot guarantee future results, levels of activity, performance or achievements. Accordingly, you should not place undue reliance on these forward-looking statements. Finally, GenTech undertakes no obligation to update these statements after the date of this release, except as required by law, and also takes no obligation to update or correct information prepared by third parties that are not paid for by GenTech.
Corporate Contact:
invest@gentech.group
www.gentechholdings.com
Press & Media Inquiries:
EHC Branding Agency
Info@EHCBrandingAgency.Com
(626) MJ-BRAND